2020/10/29 Author: HDD
On the afternoon of October 16th, Shanghai HuaDu Architecture and Urban Design Group (HDD) launched a training session on reviewing architectural drawings for the company's architectural designers. Mr. Shen Yi, chief architect of HDD, lectured at the training.
Emphasizing the importance of reviewing architectural drawings, Shen concluded the key points to control design risks, and further discussed various practical issues regarding the general standards, compulsory provisions, and common mistakes of architectural drawings.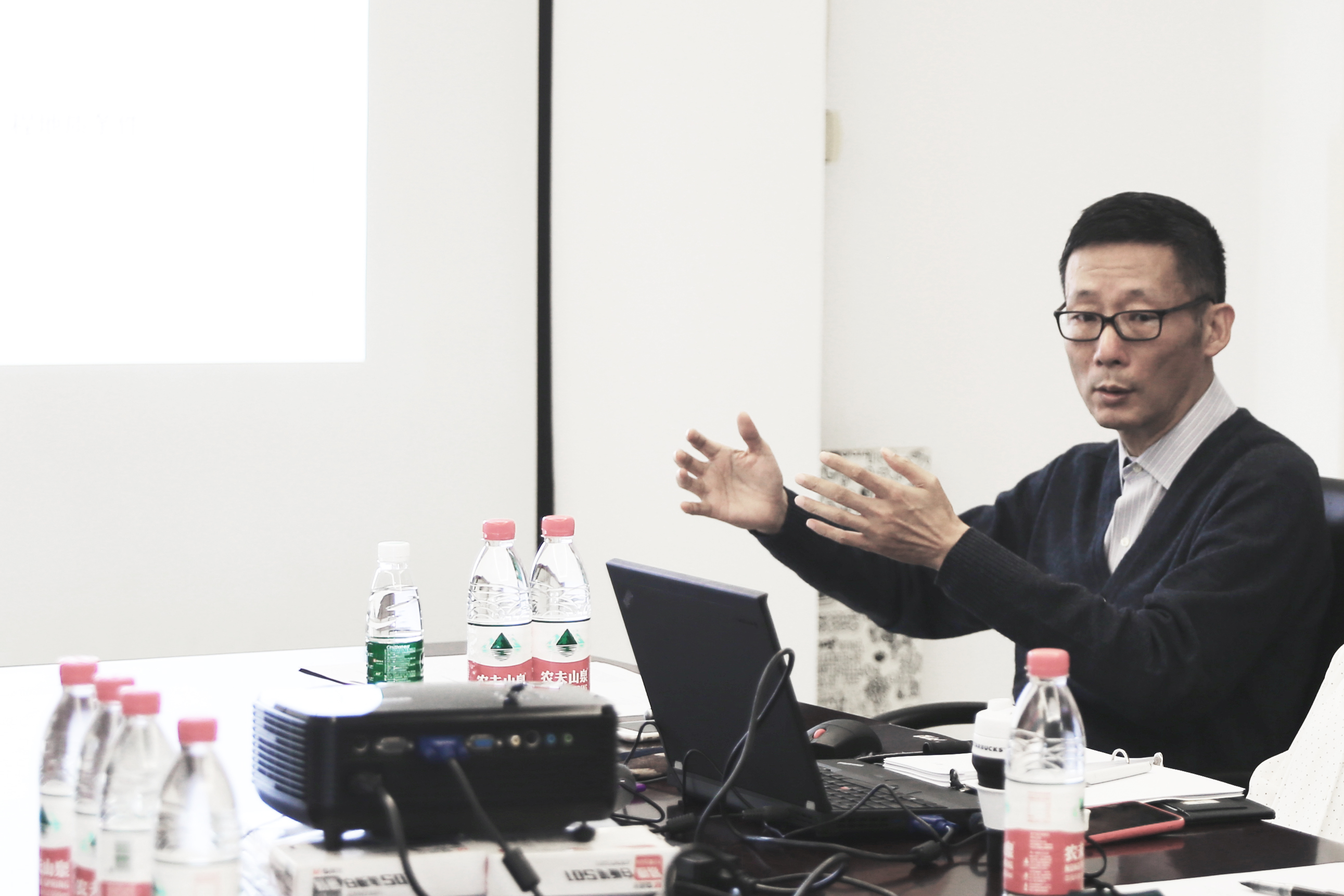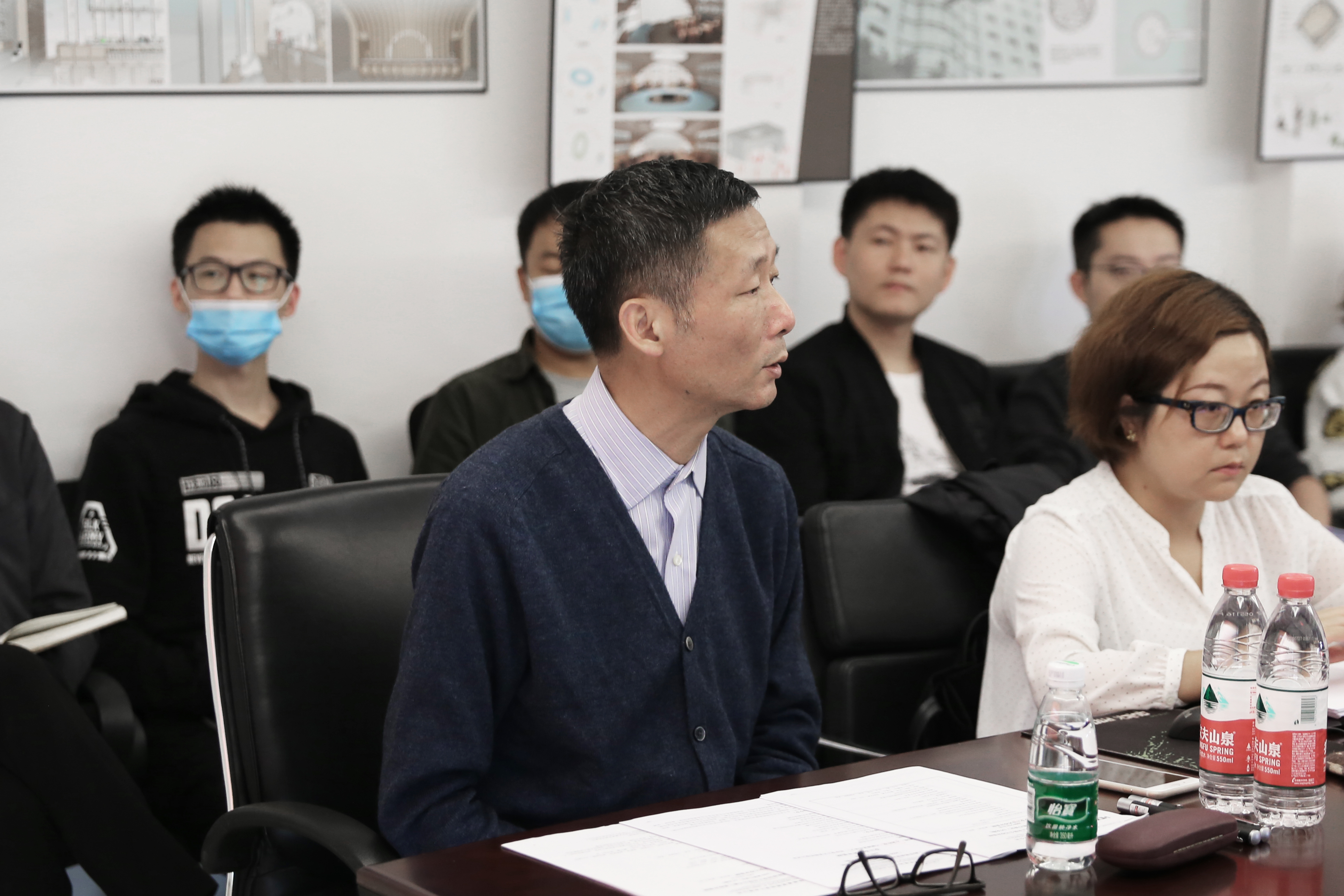 Presenter: Shen Yi, HDD Chief Architect
After an in-depth explanation of three documents – "Review Outline for Preliminary Technical Design", "Comprehensive Design Review Outline", and "Review Outline for Construction Drawings" – Shen summarized common problems basing on two of the firm's projects in Hengqin, Zhuhai. After showing the preliminary design documents of Hengqin Tianmu Qintai, and construction drawings of the Hengqin Citizen Center, Shen then shared the architects' comments and review summaries.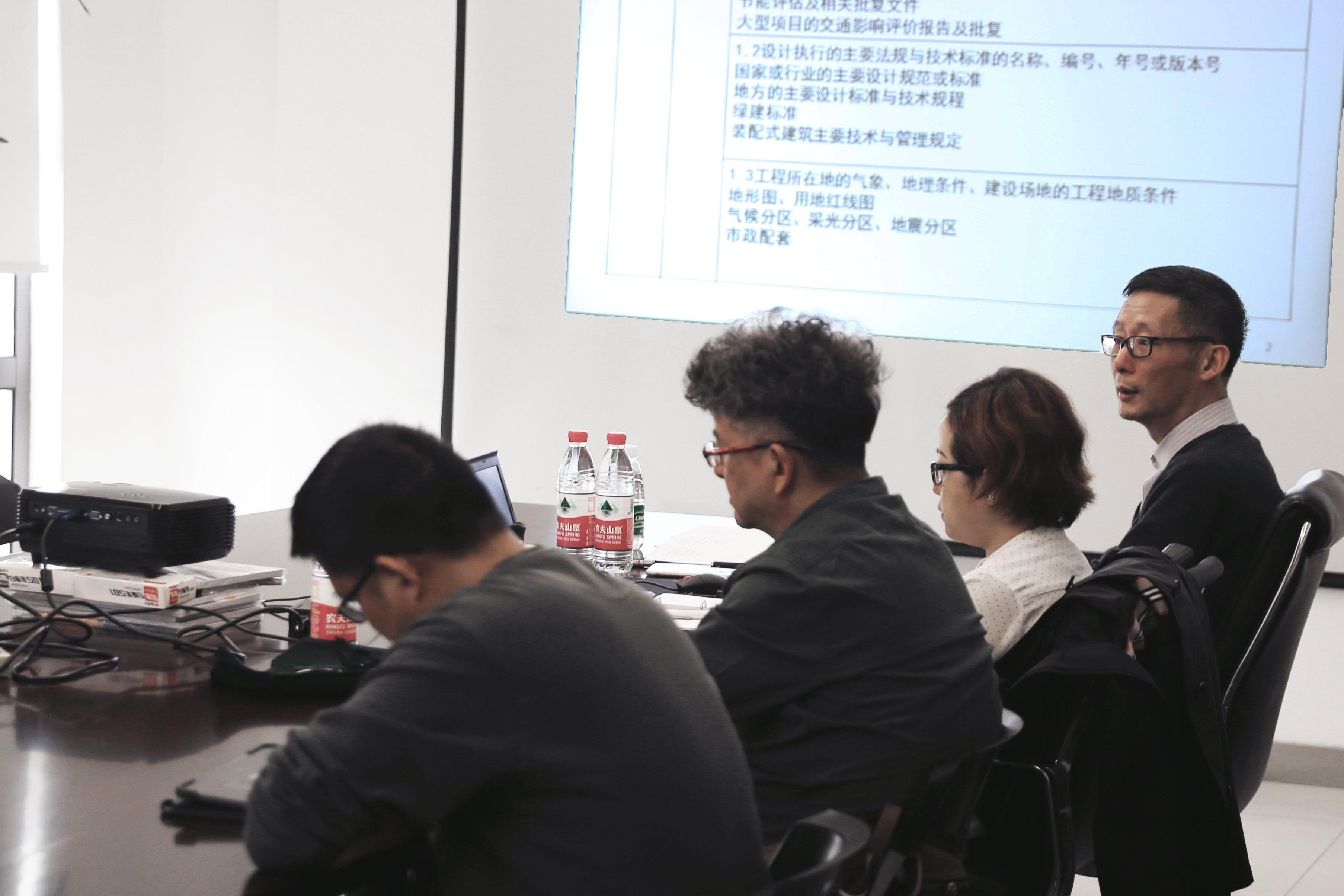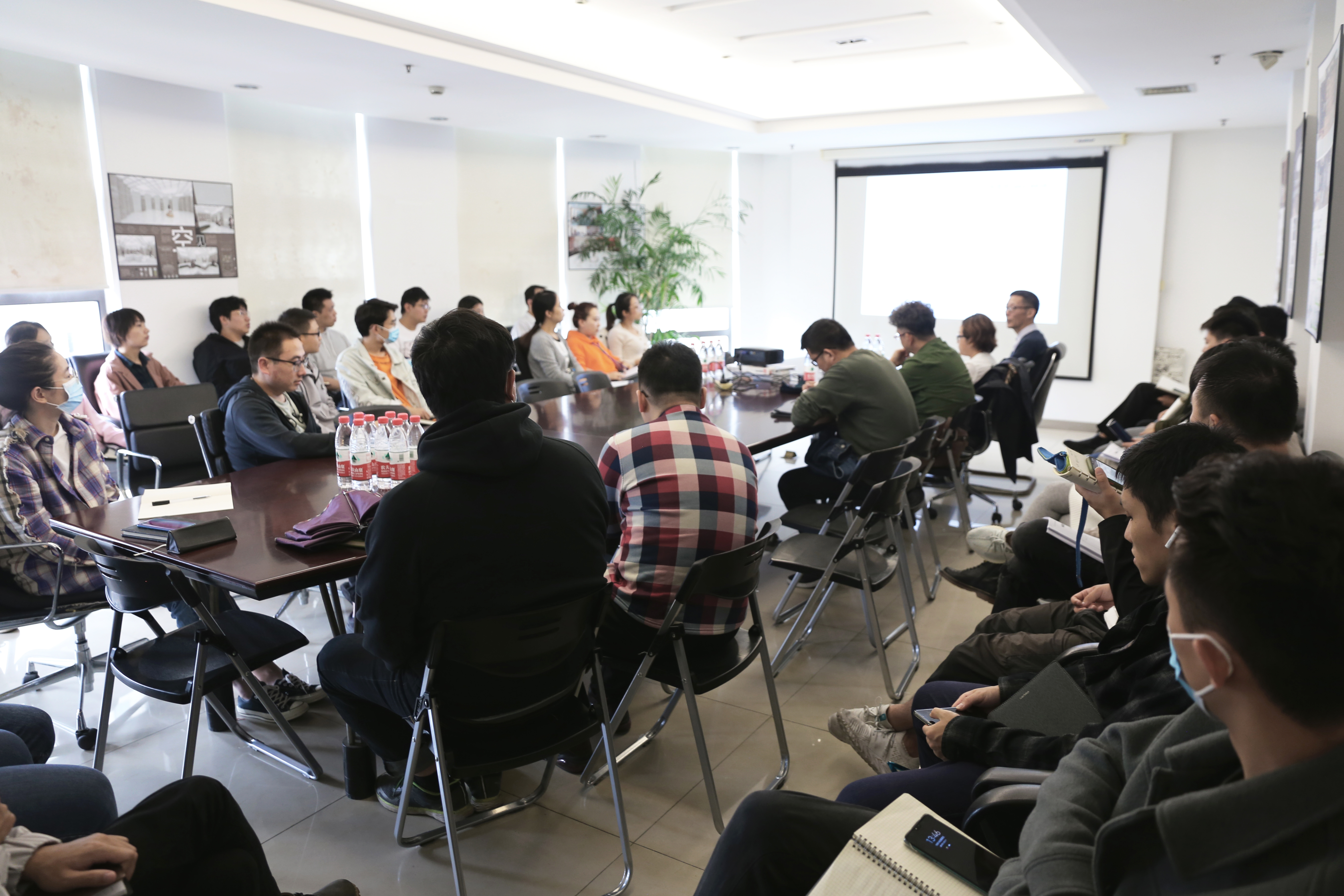 Training In Progress
Through such detailed, specified demonstration of architectural drawing review, we hope HDD's young designers could gain better knowledge of design issues regarding the review of preliminary design drawings and construction drawings, and thus become more flexible when dealing with drawing standards.